News
Narcotics investigation leads to arrest
By: Houma Police Department
During the evening hours of Thursday March 7th, 2019 Houma Police patrol officers and Houma Police Narcotics agents initiated an investigation in the 300 block of Wright Ave. after receiving information regarding narcotics activity in the area. Contact was made with the resident at an address in the 300 block of Wright Ave. identified as Derrick Usey, 33 years of age from Houma. As officers and agents were talking to Usey outside of the residence, a distinct odor of marijuana was emitting from the interior of the residence, he attempted to hide a clear bag containing suspected crystal methamphetamine near the front of a vehicle parked under the carport of the residence, Usey was taken into custody and the suspected methamphetamine was recovered.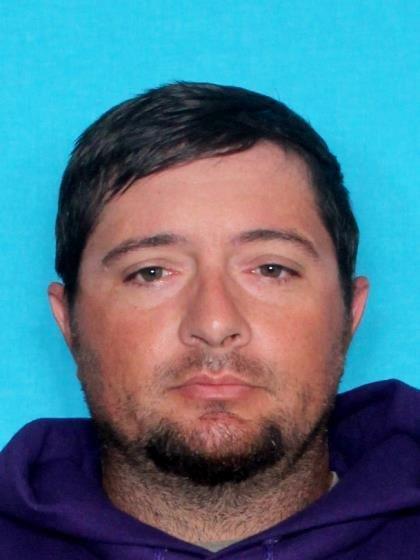 Narcotics agents prepared and obtained a search warrant for the property, during the search agents and officers recovered: 2.31 pounds of suspected crystal methamphetamine, 10 ounces of marijuana, 10.30 grams of suspected Psilocybin (mushrooms), 9 stamps of suspected LSD, 124 units of THC vape oil, a .380 caliber pistol, and assorted drug paraphernalia. During the recovery of these items it was learned that the pistol recovered was reported stolen in an unrelated vehicle burglary that was investigated in December of 2018 by the Houma Police Department. It was additionally learned that Usey was on parole for a previous narcotics related conviction that makes it illegal for him to possess a fire arm.
After recovering the evidence Usey was transported to the Terrebonne Parish Criminal Justice Complex where he was charged and booked with Possession with Intent to Distribute CDS II (methamphetamine), Possession With Intent to Distribute CDS I (marijuana), Possession with Intent to Distribute LSD, Possession With Intent to Distribute CDS I (liquid THC), Possession With Intent to Distribute Psilocybin (mushrooms), Possession of a Firearm by a convicted felon, Possession od a firearm in the possession of narcotics, Possession of a stolen firearm, and Possession of Drug Paraphernalia.
Additional arrests regarding this investigation are expected.                                   
Anyone with information is encouraged to submit a tip anonymously through Crime Stoppers Bayou Region by phone at 1-800-743-7433 or online at www.crimestoppersbr.org. Tipsters could be eligible for a reward of up to $1,000 in cash if the information leads to an arrest.