News
Drug suspects arrested
By: Terrebonne Parish Sheriff's Office
Terrebonne Parish Chief Deputy, Colonel Terry Daigre, said that on Thursday evening, March 7, 2019, at approx. 2:00 p.m. Terrebonne Parish deputies and Narcotic Agents responded to Cameron Isle Apartments in reference drug activity.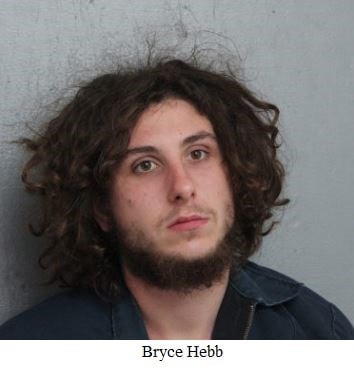 rrival they received information regarding Snap Chat videos of Marijuana that were posted by the suspect. Through the investigation deputies and agents learned that the suspects were in apartment no. 636 of Cameron Isle Apartments. The deputies and agents approached the apartment door where they smelled a strong odor of Marijuana. 
Agents knocked on the door and the tenant, Chelsea Ruiz, answered the door. She was accompanied by two small children and a male acquaintance who was identified as Bryce Hebb. Hebb was immediately taken into custody on TPSO arrest warrants for aggravated battery and cruelty to juveniles that has a $100,000.00 bond. During the search of Hebb agents located a bag of Marijuana and $255 in cash.
TPSO Narcotic Agents obtained a search warrant for apartment no. 636. The search warrant was immediately executed and agents recovered a 9 mm handgun, Marijuana, Ecstasy pills, Meth, a digital scale and different types of drug paraphernalia etc.  
Chloe Jane Ruiz, age 28, 636 Cameron Isle Court Houma, La. was arrested for Illegal use of narcotics in the presence of persons under age 17, possession of a firearm by a convicted felon, possession of Meth, possession with the intent to distribute Marijuana, possession of a firearm with a controlled dangerous substance, resisting an officer and transactions involving proceeds from CDS activity. Ruiz was also arrested on three arrest warrants for failure to appear in court traffic violations. She remains in the Terrebonne Parish Criminal Justice Complex on a $7,800.00 bond.
Bryce Hebb, age 22, 636 Cameron Isle Court Houma, La. was also arrested on the same charges listed for Ruiz. Hebb remains in the TPCJC on $150,000.00 bond.