News
Vandebilt Catholic to induct two new members into the VCHS Hall of Fame
By: Vandebilt Catholic High School
On Thursday, May 30, 2019, Vandebilt Catholic High School will induct two new members into its Hall of Fame. Judge Randall Bethancourt and Mr. Martin Folse will be inducted during a ceremony held at HTV Studios (Purple Martins Room, 7938 Main St., Houma, LA 70360) at 7:00 pm.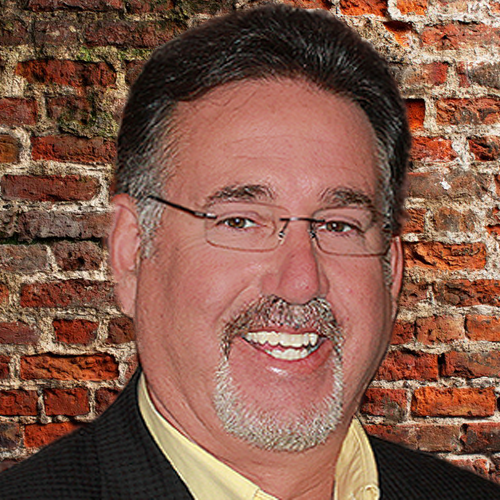 Those chosen to the Hall of Fame must be deserving longtime supporters, faculty, staff, alumni, parents, or others who have served Vandebilt faithfully and well. Up to four individuals may be chosen each year. Decisions are rendered by a committee of administrators, faculty, and alumni.
A 1971 Vandebilt Catholic alumnus, Judge Randall Bethancourt has been a state district court judge for the 32nd Judicial District Court in Terrebonne Parish for the past 16 years. He and his wife of 38 years, Adrienne, have one daughter Brooke, who is a 2016 Vandebilt graduate and is currently studying English at LSU. Judge Bethancourt has received numerous awards throughout his life, such as the Public Official of the Year award by the Louisiana Chapter of the National Association of Social Workers in 1999, Vandebilt Catholic's Alumnus of the Year in 2004, Terrebonne Parish Bar Association Community Service award in 2008, and CASA's Judge of the Year award for the state of Louisiana in 2011. Judge Bethancourt's courtroom is an educational mecca, and he has had over 18,000 students participate in his Judge in the Classroom program. He was awarded the Judge Benjamin Jones Judges in the Classroom Award by the Louisiana Center for Law and Civic Education in 2016 and was only the second judge to receive this prestigious honor. He is currently the Vandebilt Catholic Consultative School Board chairman and remains an active member of the school community by substitute teaching social studies classes, attending Close-Up in Washington, D.C., and inviting students to his courtroom annually to learn about the judicial system. His leadership and dedication are still recognized in the halls of Vandebilt Catholic each year.
Mr. Martin Folse is a 1978 Vandebilt Catholic alumnus, who started the TV station, HTV at the age of 25. The TV station has grown from a one man operation in 1985 to a well respected TV station that thrives on local information for Houma, Louisiana and the surrounding areas. Martin has earned many accolades over the years for his contributions to his community, including Vandebilt Catholic Alumnus of the Year in 2003, Woodman of the World's "Man of the Year" in 2005, and he was inducted into the inaugural Tri-Parish Hall of Fame in 2008. He has been an advocate to a number of causes including veteran support, local school facility improvements including Vandebilt Catholic, and levee protection. During his broadcasting career, now 33 years strong, Martin has produced over 20,000 programs for the local area. He has performed interviews with Chris Berman of ESPN, Joe Montana, Archie Manning, and Drew Brees. Martin and his station were also honored recently with a Telly award for the station's short documentary on the touching story of two special needs athletes at a Lafayette School. Martin continues to grow his station and has a profound love of the area from which he lives and hopes to continue to give back to the communities around him. Martin is a dedicated alumnus who has always used his platform to educate, advertise and promote the accomplishments and causes of Vandebilt Catholic.

For more information, please contact Katie Anderson, PR Director at kanderson@htdiocese.org or 985-580-1868.