News
Camp burglary suspects arrested
Terrebonne Parish Sheriff's Office
By: Terrebonne Parish Sheriff's Office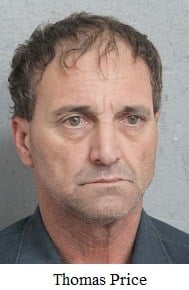 Two Chauvin men were arrested Tuesday in connection with a series of camp burglaries that occurred in the Cocodrie area beginning May 7 of this year. Col. Terry Daigre, Chief Criminal Deputy, said detectives identified Dwayne Anthony Neil, 54, as a suspect after reviewing video from one of the camps that was burglarized.
A second suspect, Thomas Price, 52, was determined to be a suspect from information developed during further investigation. "On May 13 our detectives traveled to Chauvin in search of Price," Col. Daigre said. "When police arrived at his residence Price fled inside the house but was apprehended. On that same day Neil was arrested by Houma City Police in connection with a burglary. He was then questioned by Sheriff's Office detectives."
Neil and Price were transported to the Terrebonne Parish Criminal Justice Complex Tuesday where each was booked for two counts of felony theft and simple burglary.
"Many camps in our lower bayou regions are left unattended for periods of time," Col. Daigre said. "Thefts and burglaries from those camps are taken seriously by our investigators. Cameras installed by camp owners, many with remote viewing potentials, have proved an invaluable for these kinds of investigations, and we highly recommend them."