News
Two men arrested in burglary and theft investigations
By: Golden Meadow Police Department
Golden Meadow Chief of Police Reggie Pitre announced two Golden Meadow men have been charged in burglary and theft investigations. Jovan Rago, 42, and Lonny Lerille, 47, both face charges in the investigations.
On April 13, 2019, officers responded to a burglary at a residence in the 2600 block of North Bayou Drive. A welding machine, gun cabinet, and several other valuable items were stolen in the burglary. Officers reviewed surveillance video and identified Jovan Rago as a suspect in the burglary. Officers set up a meeting with Rago, but he did not show up. A warrant was then issued for his arrest.

Then on April 15, 2019, officers responded to a reported theft of a boat in the same area. Once again, officers obtained surveillance video and identified Rago as assisting in the theft of the boat and obtained a warrant. Rago was the passenger in a truck identified as belonging to Lonny Lerille. Officers later made contact with Lerille but he denied assisting Rago. Lerille was warned he could be charged if it was learned he assisted in any way.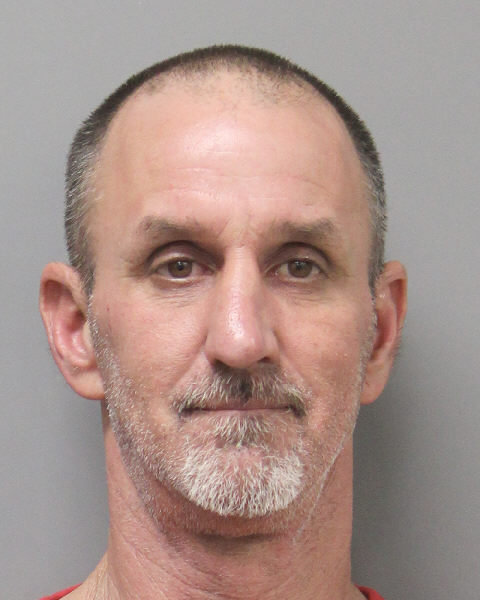 On June 2, 2019, officers conducted a traffic stop on Lerille's truck traveling on South Alex Plaisance Boulevard. Officers identified Lerille as the driver and Rago as the passenger. Lafourche Parish Sheriff's Office deputies also arrived on scene to assist with the stop. When officers instructed Rago to exit the truck, he told them he wasn't going back to jail and attempted to flee on foot. Officers pursued, and he was taken into custody. Because Lerille was found with Rago, he was arrested as an accessory after the fact.
Rago and Lerille were booked into the Lafourche Parish Correctional Complex in Thibodaux. Rago was charged with Simple Burglary, Felony Theft, and Resisting an Officer, and his bail is set at $41,000. Lerille was charged with Accessory after the Fact to Felony Theft and Accessory after the Fact to Simply Burglary, as well as improper vehicle lighting. He was released after posting $1,050 bail.

After further investigation, Lerille was identified as the driver in the April 15 boat theft, and officers obtained a warrant for his arrest. On Thursday, June 6, officers made contact with Lerille, and he was arrested on an active warrant for Felony Theft. He was subsequently released after posting $5,000 bail.